Why Invest Real Estate in Turkey ?
Why invest in real estate ?
The arguments for investing in real estate are compelling.
• Real estate allows you to spread some of the risk in your portfolio over the long term with high profit return.
• Real estate has provided excellent returns over the medium and long term, outperforming equities (FTSE All-Share Index)
• Real estate has provided returns over and above that of the rate of inflation. This is important as it can protect your capital from the erosive effects of rising prices.
Why invest in Turkey?
Turkish economy is in strong growth and strong financial institutions such as HSBC, Financial Times & Goldman Sachs identified Turkey as one of the most promising 4 countries of the world for investors. Turkey's roaring economy has earned it the nickname "New Tiger" among foreign investors. Real estate investment in Turkey became mainstream quite a few years back, especially when the government showed, and proved its willingness to tame inflation and promote further internationalisation of the Turkish economy. The majority of the experts highlight investing in real estate in Turkey as a safe option because of the security provided by its NATO membership and a secular government in place.
Available lands in prime locations are becoming increasingly scarce in Istanbul, which is causing the property prices to increase rapidly. This coupled with the recent change in Turkish legislation whereby former reciprocal restrictions have been lifted and now practically all nationalities are permitted to buy in Turkey resulted in high demand for Istanbul properties.
What makes Turkey a good investment country?
The risk-reward ratio of investing in Turkey at the moment is possibly one of the highest in the world and it's one of the safest houses in the neighbourhood.
Turkey is rewarding investors with growth spurred by a young and educated workforce, modern infrastructure, a large domestic market, multiple free trade agreements and a liberal and reformist investment climate along with a decent financial system and corporate governance.
Turkey has made considerable advances in its export sectors by keeping the lira competitive against the euro and other developed currencies and fiercely outperforming Euro-zone countries.
What is the financial performance of Turkey?
The Turkish economy rebounded from a severe crisis in 2000-2001 to emerge as the fastest-growing economy among the OECD countries and second fastest among G-20 countries, with a growth rate of 9% in 2010 and 8.5% in 2011. It is on track to become the leading OECD economy through 2017, with annual growth set to average 6.7%.
How much foreign investment is there in Turkey?
Direct international investment hit $15.9 billion in 2011, a 75.7% jump from 2010. Turkey is a destination for wealthy Middle East investors, thanks to its stable government, good demographics, access to many interesting and well diversified markets, a decent financial system and corporate governance. Further incremental $5 billion investment is expected into Turkish real estate by foreign investors in 2014.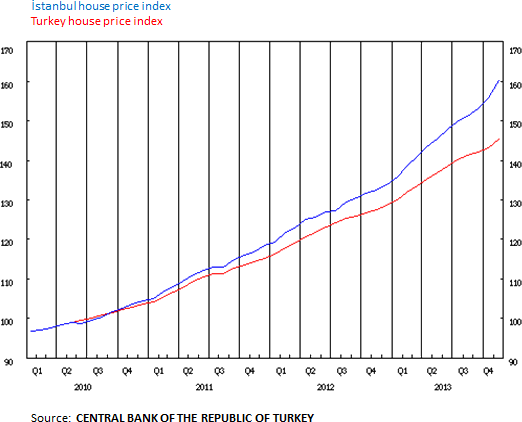 WHY INVEST WITH BEREKET INVESTMENT ?
1. BEREKET INVESTMENT, Turkey's leading Real Estate Marketing, Consulting & Management Company for International Buyers is a professional and established Turkish company and a member of Istanbul Chamber of Commerce.
2. We market properties from only the best-qualified property developers in Turkey, which promise strong return on investment.
3. Thanks to our professional team, we provide excellent services such as:
• Carrying out stringent checks to ensure that the property has all necessary paperwork in place, so that customers can purchase securely.
• Making sure our International property investors buy with the same conditions as local buyers.
• Providing outstanding after sales services such as property management, renting, furnishing and even immigration assistance.